We will create a unique product for you!
Thanks to our proprietary software solution Treespot we have been creating compact and comprehensive interactive map solutions dedicated to mobile and web platforms for over a decade now. The core of our product is a map - based digital guide for tourists and residents alike, useful both for travelling and commuting purposes.
When creating mobile and web-based solutions, we have always focused on gathering and implementing extensive feedback from our clients as well as the actual end-users. All these inputs combined with our long term experience in web and mobile tools for travel, tourism, regional promotion and venue marketing has allowed us to provide solutions that use a developed framework and customize it according to local specificity.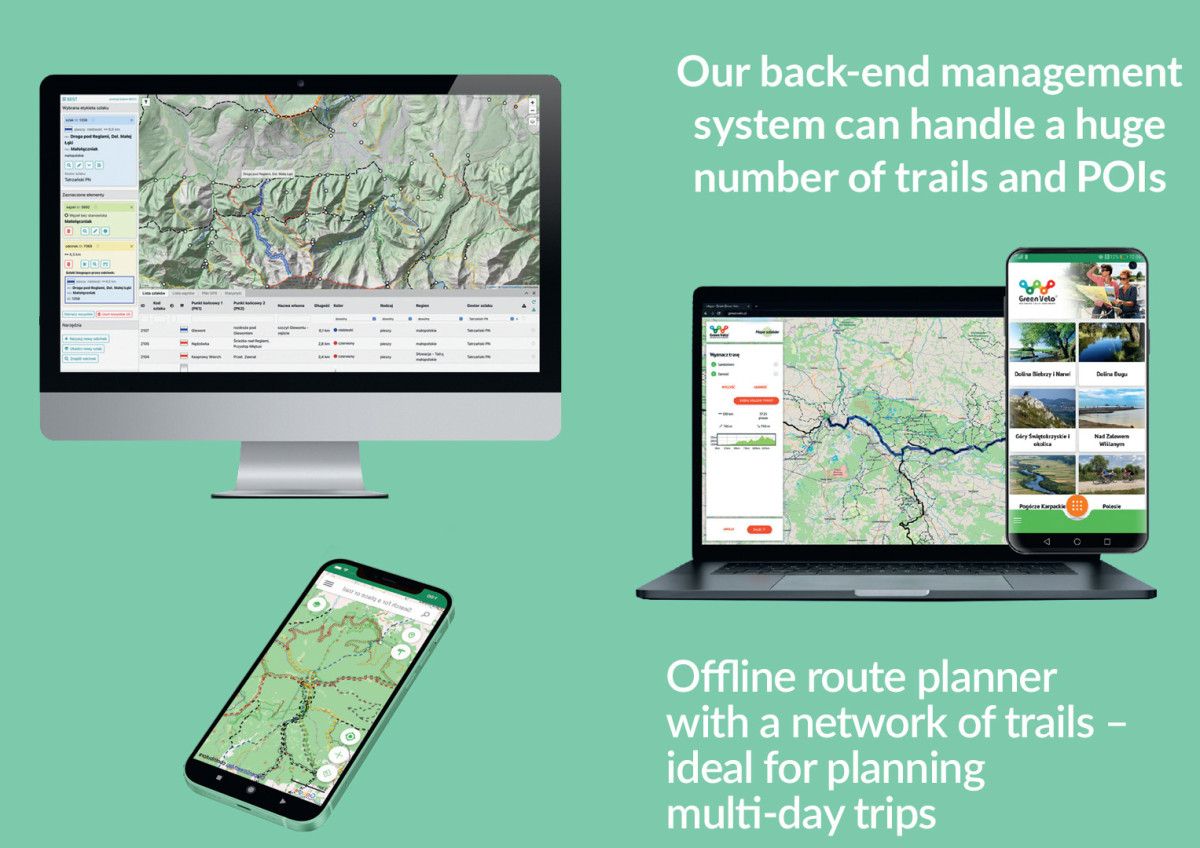 Treespot - proprietary platform
Treespot , our innovative engine is at the core of all our applications and websites. It's an consistent, integrated system made up of several dozen modules. You decide which ones should be a part of your solution.
Treespot has powered more than 500 different type of applications such as: urban mobile apps, travel guides, designs for commercial facilities such as covered areas & buildings.
One CMS - many possibilities
Treespot has an expanded CMS - Content Managment System. You can manage all the data from mobile apps, websites and infokiosks with just one CMS. It saves you time and enables you to update data quickly and effectively.
Several dozen modules!
Treespot has a plethora of modules and functionalities to choose from, e.g. maps, places, routes, objects, updates, events, "report a defect", public transport networks, audio-guides, outdoor games, planners, QR code scanners, augmented reality features, weather updates and many others. All have undergone rigorous testing and have been proven to perform to standard.
Get to know the principal use of Treespot:
Products catalog